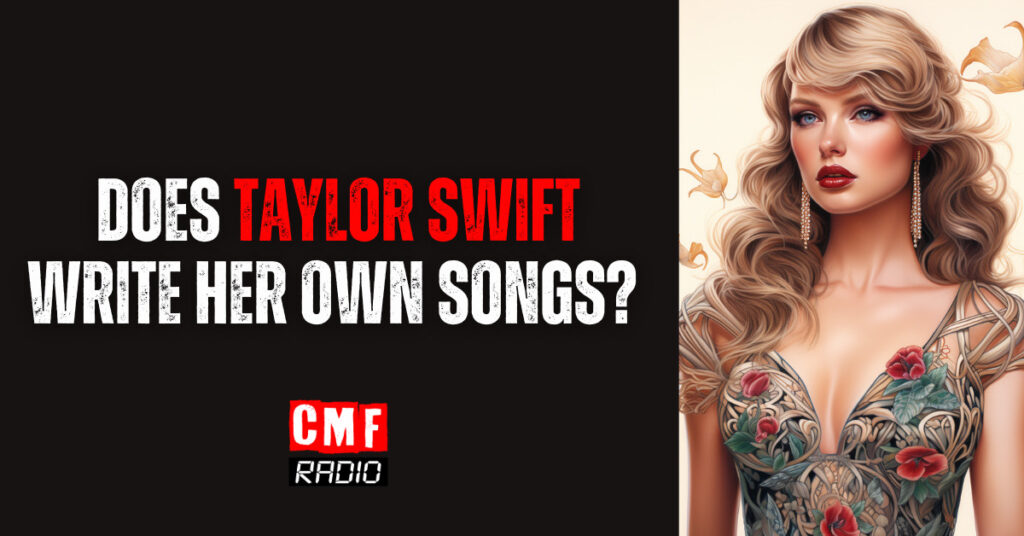 As a fan of Taylor Swift, I have always admired her ability to craft heartfelt and relatable songs that connect with listeners on a deep level.
When I first heard the news that Damon Albarn, the frontman of Blur and Gorillaz, had criticized Swift's songwriting abilities, claiming that she doesn't write her own songs, I was taken aback.
This controversy ignited a passionate debate among fans, collaborators, and fellow musicians who rallied to Swift's defense, emphasizing her talent as a songwriter.
In this article, we will delve into the different aspects of this controversy, explore Taylor Swift's songwriting process, and examine the constructive criticism she has received.
Damon Albarn's Criticism and Swift's Defense
In a 2018 interview, Albarn controversially stated that co-writing is different from traditional songwriting, implying that Taylor Swift doesn't write her own songs.
Swift swiftly responded on Twitter, asserting that she writes all of her own songs and that songwriting is a collaborative process.
Her fans and past collaborators, including Jack Antonoff, Ed Sheeran, and Kendrick Lamar, rushed to her defense, highlighting her involvement in the songwriting process.
Damon Albarn faced significant criticism from musicians such as Jack Antonoff and Aaron Dessner, who defended Taylor Swift's songwriting abilities and called Albarn "clueless" about her process.
Other artists, including The Anchoress, Maisie Peters, The Subways, and Jedward, expressed their support for Swift and shed light on the gender disparities in the music industry.
Musician Liam Gallagher praised both Albarn and Swift as great songwriters, demonstrating that opinions on songwriting abilities can vary within the industry.
Albarn later offered an apology to Swift on Twitter, acknowledging that his comments were meant to generate attention and expressing regret for discrediting her songwriting.
Collaborations & Solo Writing Credits
Taylor Swift's extensive collaborations with other successful songwriters, singers, and producers in the industry have undoubtedly shaped her music and contributed to her success.
However, it is worth noting that she has solo writing credits on over 50 songs, showcasing her songwriting abilities and highlighting her creative control.
Emotional and Relatable Lyrics
One of the defining characteristics of Taylor Swift's songwriting is her ability to capture emotion and tell stories that resonate with millions of fans worldwide.
Drawing upon personal experiences and imaginative storytelling, Swift's emotional and relatable lyrics have become her trademark and have endeared her to a loyal fanbase.
Regaining Ownership Through Re-Recording
In a bid to regain control over her music, Taylor Swift announced her decision to re-record her albums after a dispute over ownership with music manager Scooter Braun, who acquired her masters.
By re-recording her albums, Swift aims to have control over her songs and prevent others from profiting off her work.
Although Taylor Swift's re-recording efforts may take time, as there were legal restrictions on re-recording her final album under her previous record label until November 2022, she has already released multiple re-recorded albums, including "Fearless (Taylor's Version)", "Red (Taylor's Version)," and "Speak Now (Taylor's Version).", which feature never-before-released songs.
Her re-recorded albums allow her to reclaim her music and reestablish her control over her artistic output.
Taylor Swift's collaborators in her songwriting process
Here are a few examples of collaborations between Taylor Swift and other artists / producers
Max Martin and Shellback – "We Are Never Ever Getting Back Together", "I Knew You Were Trouble", "Shake It Off", and "Blank Space" among others. Max Martin and Shellback are two Swedish songwriters and producers known for their successful pop songs. Their collaboration with Swift began with her album "Red" and continued into her "1989" and "Reputation" albums. The songs are usually centered around themes of self-empowerment, love, and relationships, often drawing from Swift's personal experiences. For instance, "I Knew You Were Trouble" is about falling for someone despite knowing they're bad for you, inspired by one of Swift's past relationships.
Liz Rose – "Teardrops on My Guitar", "White Horse", and "You Belong With Me" among others. Liz Rose was one of Taylor's earliest co-writing partners. She helped young Taylor to articulate her feelings into lyrics, often from her personal experiences. For instance, "Teardrops on My Guitar" is about unrequited love, inspired by Swift's high school experience with a boy named Drew.
Jack Antonoff – "Anti Hero", "Out of The Woods", "Look What You Made Me Do", "The Archer" and others. Antonoff started working with Swift on her "1989" album and has been a frequent collaborator since. Their songs often tend to be more experimental in terms of sound and production, with more introspective lyrics. For instance, "Out of The Woods" deals with the anxiety and uncertainty in a relationship, which was inspired by one of Swift's past relationships.
William Bowery – "exile", "betty", and "champagne problems" among others. Bowery, who was revealed to be a pseudonym for Swift's boyfriend, Joe Alwyn, started collaborating with her on the "Folklore" and "Evermore" albums. Their songs usually have a more storytelling approach, often not directly related to Swift's personal experiences. For instance, "betty" is part of a teenage love triangle story that Swift created for the "Folklore" album.
Aaron Dessner – "cardigan", "the last great american dynasty", "willow", and others. Aaron Dessner, from the band The National, heavily collaborated with Swift on her "Folklore" and "Evermore" albums. Their songs are often more indie and alternative in style, with complex narratives and vivid imagery. "the last great american dynasty", for instance, tells the story of Rebekah Harkness, the previous owner of Swift's Rhode Island home.
Taylor Swift's dedication to her songwriting craft and her ability to connect with listeners through her relatable and emotionally driven lyrics solidify her reputation as a talented songwriter.
Despite the controversy sparked by Damon Albarn's comments, Swift has received significant support from fans, collaborators, and fellow musicians, underscoring her importance in the music industry.
The ongoing discussion surrounding her songwriting abilities, as well as her efforts to regain ownership of her music through re-recording, highlight the significance of artistic integrity and the need for artists to have control over their work.
Ultimately, Taylor Swift's songwriting prowess remains unquestionable, and her defense against criticism serves as a testament to her passion for her craft.