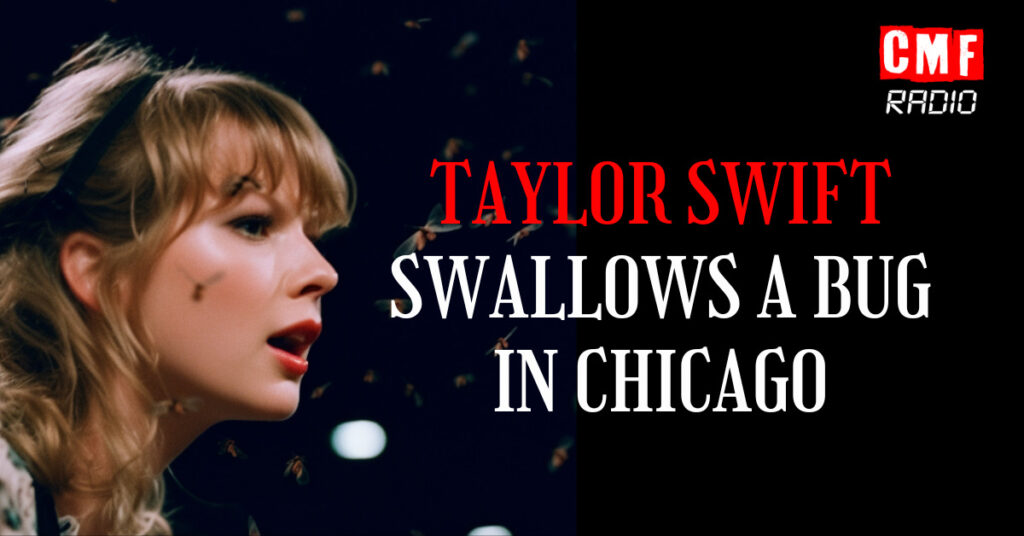 Taylor Swift is known for putting on unforgettable shows, but at her recent Eras Tour stop in Chicago, she added a new twist to her performance – swallowing a bug! The six-time Grammy winner was in the midst of belting out a note-perfect rendition of "Evermore" when a pesky bug flew into her mouth, causing her to momentarily choke. But Taylor being Taylor, she quickly recovered and joked about the unexpected protein intake. "I just swallowed a bug. It was delicious!" she told the delighted audience, who gave her a hearty cheer.
The pop star has already been on tour for months, and faced her fair share of technical difficulties. During the Chicago concert, she had a brief mic malfunction, which was swiftly resolved by her crew. But the bug was a new experience even for a seasoned professional like Swift.
Still, she took it all in stride, like a true queen of pop. Donning her trademark shimmery dress and thigh-high boots, she carried on with her performance without missing a beat, leaving fans awestruck.
Despite the bug incident, Swift's Chicago performance was a runaway success. Fans were treated to her signature hits like "Love Story" and "You Belong With Me," as well as tracks from her latest album, "Lover." And the good times will continue to roll for Swift fans as she announced even more tour dates in Latin America, with Sabrina Carpenter joining her as the opening act.
Taylor Swift's Eras Tour has been a massive success, and there's no doubt that the bug incident will add to her on-stage stories.
Ever the professional, Swift has shown that she's not afraid to laugh off unexpected mishaps and keep the show going. With her irresistible talent and infectious charm, she has cemented her status as a pop superstar who knows how to entertain her fans like no one else.